Just a few pics from our trip to Glamis CA. These 2 pics are of me on the ds650, James on the 500 Quad,and Gene on the Raptor. We all run close to the same in a drag race with the ds650 usually in front by a little.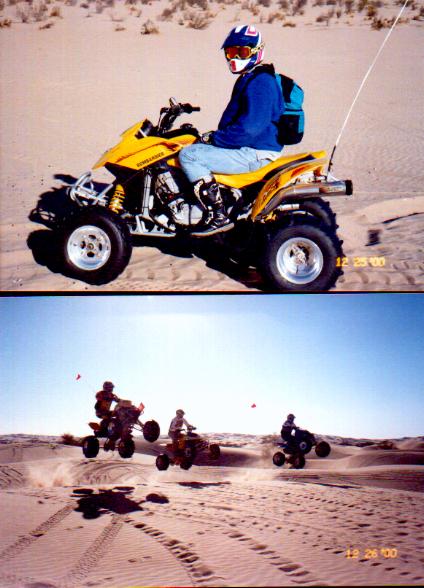 Above is Bill Baston from CA. He met us at Glamis one day to ride. He rides a DS650 also with an Alba pipe on it and a Quicksilver carb.Then there is us jumping again. We spend a lot of time jumping dunes. It is the ultimate place for that.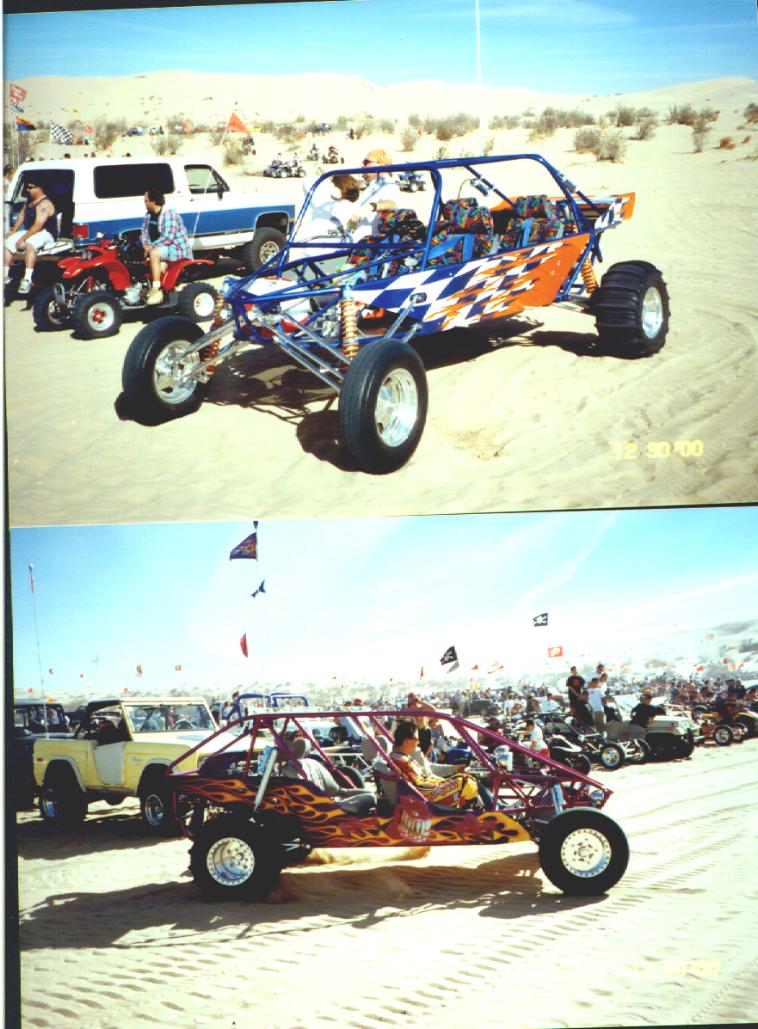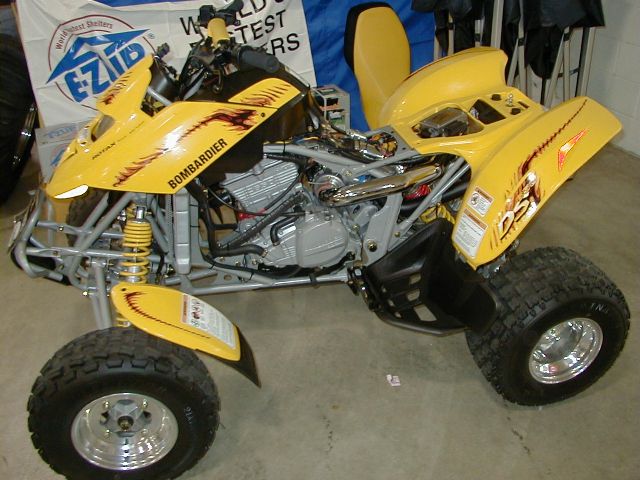 Here is a pic of a DS650 with a turbocharger on it. Im not sure where the pic is from.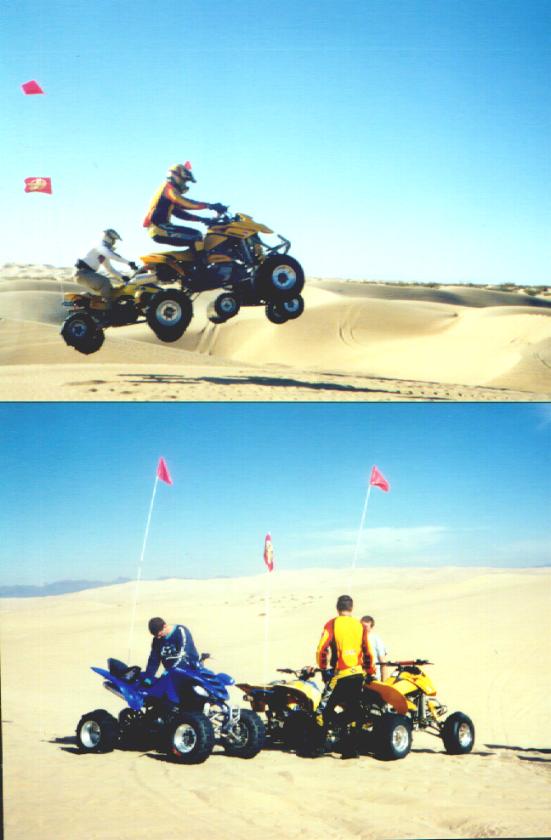 Below are pics of Oldsmobile Hill at Glamis.There was a big crowd there with lots of hot bikes like this Banshee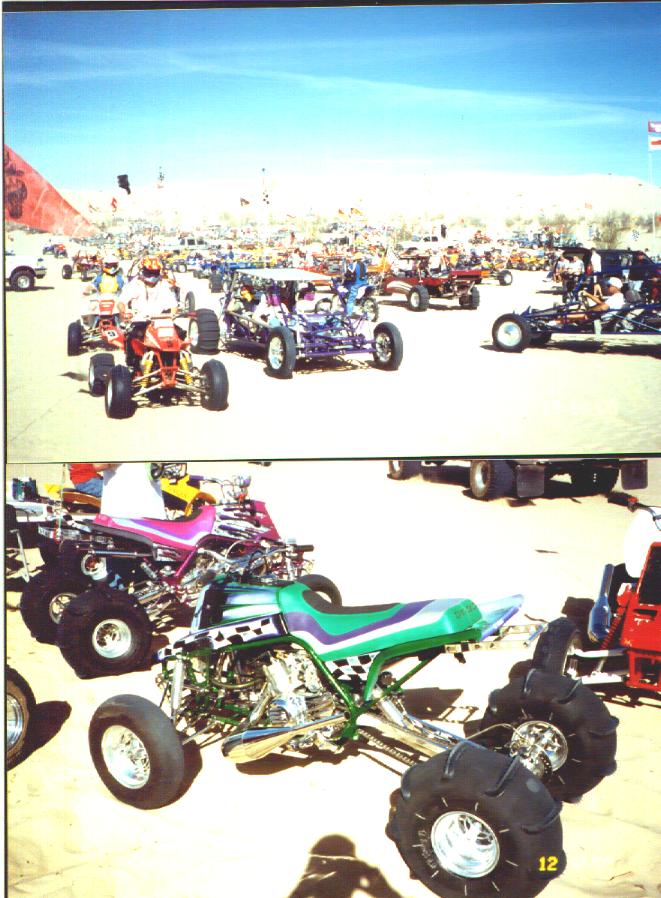 To the left are some hot buggies. The dunes are the haven for these wild buggies. Some of them cost 50,000 dollars and have turbocharged Subaru engines in them.

Below is Gene getting some air on the dunes on his Raptor.
The Raptor done real good on the dunes