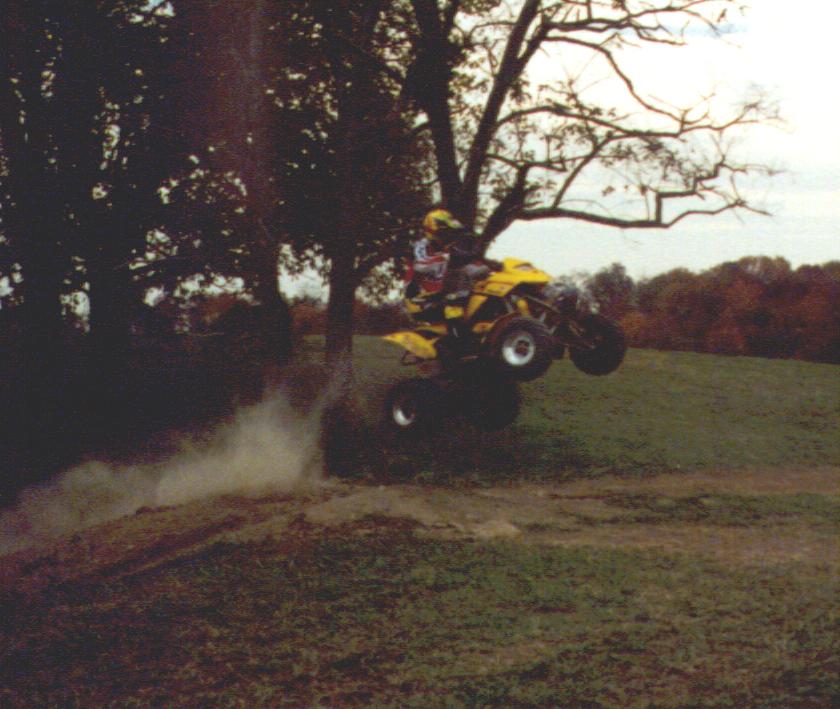 Here I am jumping a hump at BIG ROCK ATV PARK
in maysville KY. My ds 650 jumps really good
with its soft suspension and heavier weight.
Its wider and longer than any other atv
which makes it stable on hills and in turns.
Kinda like the cadillac of atv's!!!!!!
This is Gene on his Banshee at LITTLE SAHARA SAND DUNES in OK jumping a dune. He now has a new Yamaha RAPTOR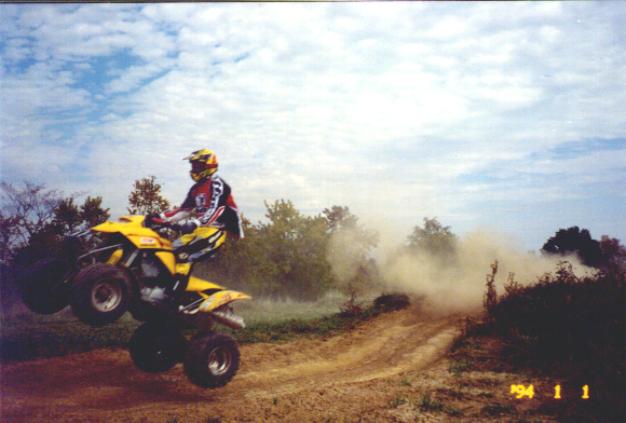 I'm coming off a jump here at BIG ROCK. MODIFICATIONS are
Woods Racing pipe, rev box which does away with the rev limiter,KN filter, Dynojet carb kit and a 15 tooth counter sprocket to help on lowend in the woods. The WOODS pipe gave it all kinds of lowend torque.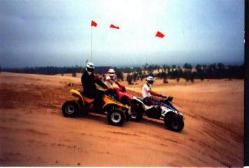 Here are some buddies in MI. at SILVER LAKE DUNES,Jay Sears on a 250r Honda, James Walters on a 500 Quadracer and me(James Reynolds) on 500 Quadracer. This place is alright but its not big enough, only 450 acres of dunes but its only 10 hours away for us.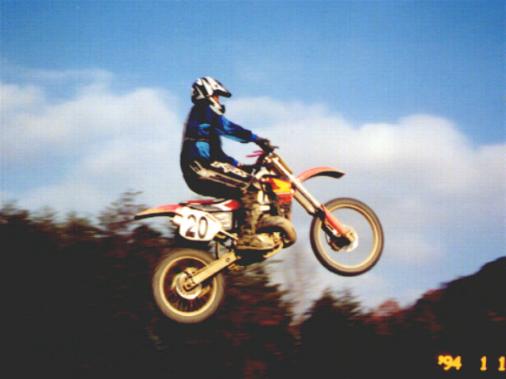 This is Tim Fawns from Owingsville KY. He rides a 96 CR500 Honda bike. He's jumping a jump at MT. PARKWAY ATV PARK in Clay City KY. This place has a lot of good woods trails, some are challenging.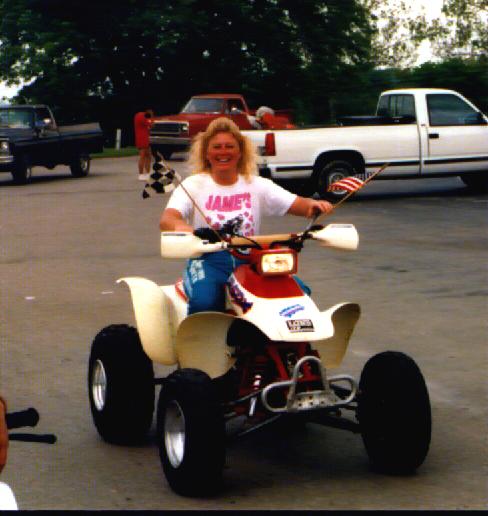 My wife Lena on her 250x Honda a few years ago in the parade
She rides a wolverine now but she wants a faster bike soon.